Driving Range Rohanský ostrov
Camera image automatically refreshes every minute. Click on the picture for full resolution view.
For more information please contact reception: +420 731 463 961
About the Driving Range
Rohanský ostrov driving range in Prague offers first introduction to golf for beginners as well as practicing and working on technique for experienced golfers. Mats and natural grass tees available on the driving range. Putting, chipping practice area for your short game fine tuning and practicing bunker to improve your sand shots. The facility can provide golf clubs rental and golf academy.
In spring 2011 new clubhouse was opened and the number of covered tees doubled.
In this facility you can find:
driving range - 300 m length
driving range - playing from mats and grass - total 50 tees
2 putting greens
2 chipping greens
15 covered tees
practice bunker
golf academy
pro-shop GolfProfi
clubs rental
restaurant
toilets, showers, locker rooms
kids playground
Gallery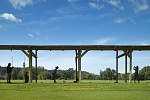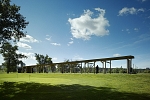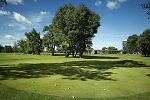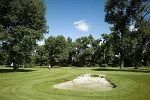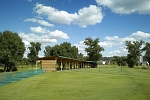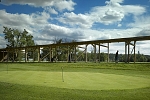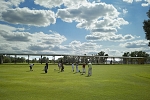 Photo: CZ Golf
Address
Driving Range Rohanský ostrov
U Libeňského mostu 1
180 00 Praha 8 – Libeň
GPS: 50° 06'11" / 14° 27'40"
phone.: +420 605 234 000
e-mail: info@golfrohan.cz
Map